Top 6 Skills and Qualities of a Nurse
For many, nursing is a calling as much as it is a profession. Being a nurse allows dedicated individuals to apply their talents and knowledge to the noble cause of helping patients from all walks of life. In fact, nursing has been ranked time and time again as the most trusted profession in the nation. No matter how competent a nurse is when it comes to clinical knowledge, however, the art of nursing also matters. For nurses to fully connect with patients, they'll need several traits and leadership qualities known as power skills.
These power skills, also referred to by some as "soft skills," are the qualities of a nurse that allow them to effectively coordinate and provide the highest level of care with the rest of a patient's health-care team. They also help nurses connect with patients and form a trusting bond as they administer care.
Some of these are also the characteristics of a nurse that can't simply be taught, only honed, and are key to a profession focused on helping those who need it. Loyola University Chicago's Accelerated Bachelor of Science in Nursing (ABSN) program track is centered around developing these skills and qualities of a nurse just as much as it is about providing a top-quality clinical education. The Loyola ABSN features engaging, interactive online or onsite courses mixed with in-person skills and simulation labs and clinicals. Students can earn their nursing degree in 16 months.
So, what are some of the most important non-clinical skills that nurses can apply to patient care?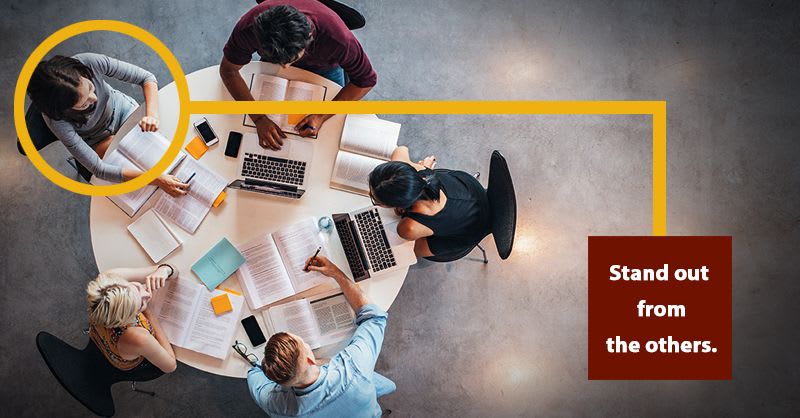 1: Emotional Intelligence
First and foremost, nursing is a profession about helping others from all walks of life. Nurses meet and treat patients each day who have vastly different experiences, but everyone needs the same standard of quality care. This is where emotional intelligence comes in. An emotionally intelligent outlook entails the ability to put yourself into another's shoes and communicate with them in a way that makes an impact.
Emotional intelligence forms the foundation of a care relationship with each patient. It informs the empathy you'll need to avoid viewing a patient as just another number and instead invest in delivering the highest possible standard of care. Emotional intelligence also means being aware of the fact that for many patients and families, you will be interacting with them during some of the most stressful periods of their lives. Communicating with emotional intelligence means taking that into account and letting it shape the messaging and tone of your interactions.
Therefore, anyone thinking about a career in nursing should be ready to further develop their emotional intelligence and remain eager to build connections and reach out to others. Loyola ABSN students gain a variety of clinical experience throughout their 16 months in the program track. Clinicals give the opportunity to connect with patients and gain more insight into the emotions that underline each patient interaction.
2: Integrity
Integrity is one of the cornerstones of successful practice as a nursing professional, and significantly shapes the way in which a nurse forms their relationships with their patients and fellow health-care professionals, as well as the institutions they work within. Nurses regularly take on responsibilities which may include critical care, working with limited time or resources, or collaboration with other health-care professionals. Integrity is a vital nursing characteristic because it motivates nurses to keep respect and ethical guidelines at the forefront of their communication and decision-making processes.
If each member of an institution operates with integrity, it raises the collective standards of care and ensures that patient welfare is kept top of mind. Integrity means doing the right thing regardless of whether anybody is watching, and that foundation can come from a nursing education like Loyola's ABSN program track. An education which emphasizes leadership qualities like integrity can help lay the foundation for a rewarding and successful career in nursing.
3: Communication
If emotional intelligence and integrity are the foundation of quality patient care, effective communication skills are the structure that turns interactions into deep connections. Patients come from myriad circumstances, and every patient will communicate differently. Either verbally or nonverbally, patients will communicate what they are feeling, what they need, and potentially what makes them uneasy. The best nurses are good communicators, able to listen to and understand their patients. Then they effectively coordinate with the rest of the health-care team to meet those patient needs.
For students in the Loyola ABSN program track, communication between faculty and students as well as among fellow cohort members plays a key role in your education. As students continue to refine their skills in interacting with patients, they will notice subtle changes in each patient and be equipped to coordinate clinical health-care teams.
4: Collaboration
Nursing is as much about working with fellow health-care professionals as it is about working with patients. Especially now, when nurses need to rely on one another more than ever. Effective collaboration is one of the most important skills to have as a nurse because it helps nurses be ready to adapt to changing care scenarios and provide the best care. Whether you're updating a physician to changes in a patient's condition, helping fellow nurses, or asking others for assistance, collaboration is one of the main ways nurses can positively affect patient safety and health outcomes.
Loyola ABSN students not only collaborate with fellow cohort members and health-care professionals during clinicals, but they also complete nursing skills and simulation labs in groups. Students practice collaborating while responding to rapidly shifting scenarios. Each simulation finishes with a debrief for fellow cohort members to identify where they can improve as a unit. The better a collaborator a student is, the more likely they will have a fulfilling nursing career.
Hear from Loyola nursing students about some of the most important advice you will need to succeed in nursing school.
5: Critical Thinking
In a career centered on patient care, a patient's condition has the potential to change on a dime. This is when having keen critical thinking skills and an analytical mind comes in: Nurses need to be able to observe a patient, identify key details about their condition, and react quickly to provide solutions before the situation becomes critical. Patient complications are common, but noticing and resolving them before they grow into a major issue is one of the cornerstones of providing quality nursing care.
Aside from being one of the key skills of a nurse in administering care, critical thinking also plays a role in patient relationships. Having formed a bond with a patient, a nurse might see in advance how they may respond to a procedure or prognosis. This helps the nurse formulate a plan of how to communicate with them most constructively. Compassionate care is at the heart of nursing, and it is one of the values upheld by Loyola University. By thinking ahead, nurses can ensure they administer the best care possible.
6: A Focus on Self-Care
No matter how skilled a nurse is, if they never take time for themselves, they are more likely to eventually burn out. Nursing can be a challenging calling at times, and it takes a special kind of person to remain strong amid difficulty. Nurses are likely to put their careers first because they are so compassionate and empathetic, but self-care is needed to be able to help patients without being affected by fatigue.
Those who want a long career in nursing should prioritize self-care and stress management. One of the most important qualities of a nurse is to care for patients while not forgetting about themselves. With all the good nurses do, they deserve to destress and unwind in a way that works for them.
Answer Your Calling in Nursing at Loyola
If you are ready to pursue the nursing profession and hone your skills and qualities as a nurse, it's time to take the next step. Contact our enrollment team today to speak with an enrollment advisor, determine your eligibility, and potentially set yourself on the path to earning your BSN in 16 months and entering a rewarding career field.